Firm News
Mar 2022
New York Law Journal Publishes Yankwitt LLP Article on the Westchester Supreme Court's Implementation of Revised DCM Protocols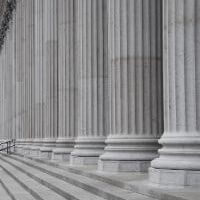 The New York Law Journal published the article, "Westchester Supreme Court Implements Revised DCM Protocols," by Managing Partner Russell Yankwitt and law clerk Ross Keiser, that discusses the revisions made to the Differentiated Case Management (DCM) protocols and the impact they will have on litigation in the Westchester Supreme Court.
The changes include: (1) eliminating stays of discovery during the pendency of dispositive motions, (2) restructuring the DCM Parts to reflect an increased emphasis on mediation and settlement through alternative dispute resolution, and (3) reviving the Trial Assignment Part, following the suspension of trials due to the COVID-19 pandemic.
First implemented in 2009 by then-Administrative Judge Alan D. Scheinkman, the DCM Protocol sought to promote "active and effective case management" through "a comprehensive framework designed to provide intensive case supervision throughout the civil litigation process." It will be interesting to see how litigants react to these amendments and, in particular, whether cases, in fact, resolve earlier and with less motion practice.